Before they can be used, all plug-ins must be registered with a network integration tool such as Circon® Visual Integrator or Echelon® LonWorks®. Registering with LonMaker is described on page , 'Register Catalyst Using LonMaker'.
1
►To register the Circon Catalyst Program Editor plug-in:
2
1.Start Visual Integrator or Network Integrator and open the site which will contain the Catalyst project.
2.In Document Tree or Network Tree, right click on the site and then click Network Properties as in the following image.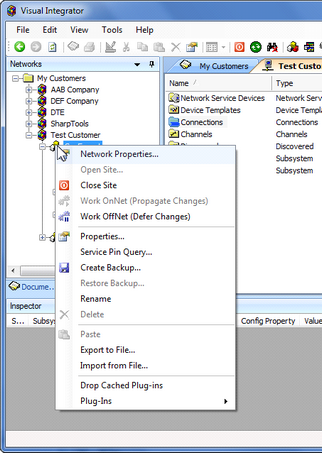 3.Select the Plug-ins tab of the Network Properties dialog box. The Plug-ins tab will show the Circon Catalyst Program Editor in the area labeled 'Not Registered' as shown in the image below. (You will likely have different plug-ins listed than shown below).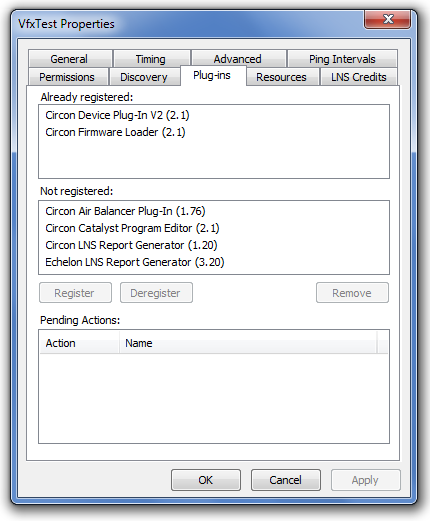 4.In the 'Not registered' area, select Circon Catalyst Program Editor and then click Register.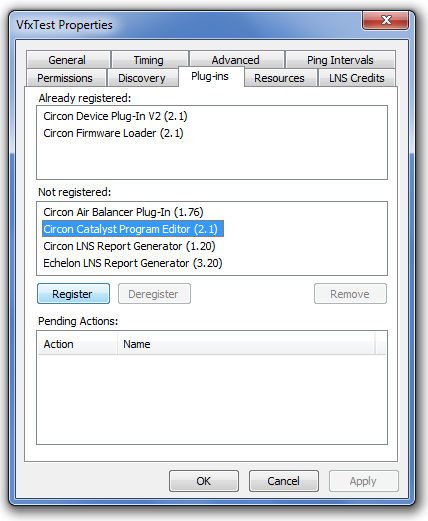 5.The plug-in name should move to the 'Pending Actions' area. The action should be listed as 'Register' as in the following image.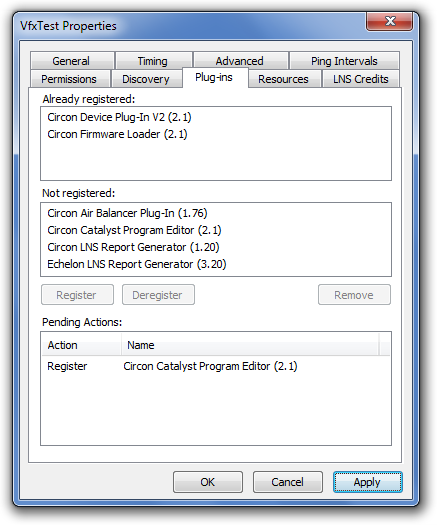 6.Click Apply to start the plug-in registration. When registration is complete, click OK to close the dialog box.