The group of programming blocks on the left side of the page are all inputs to the PID. Aligning the programming blocks will make their common function more obvious and make the diagram neater.
1
1.Hold down the Shift key and click the IAT ReferenceTarget, the IATSetpoint, and the IAT > OAT ReferenceTarget.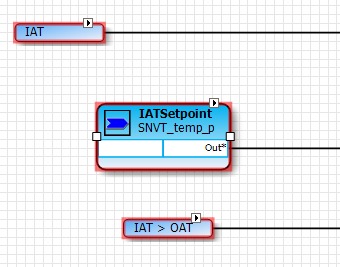 2.Click the Align to Left button.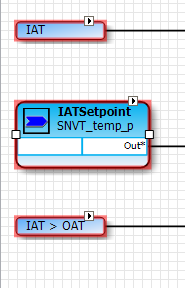 3.Click the Distribute Vertically button.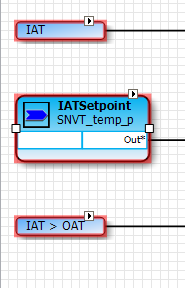 4.In the menu bar, click View > Fit to View. Your graphical program should look something like the picture below.